Message from the Chairman
Dr.Pranee Phaoenchoke
Authorized Director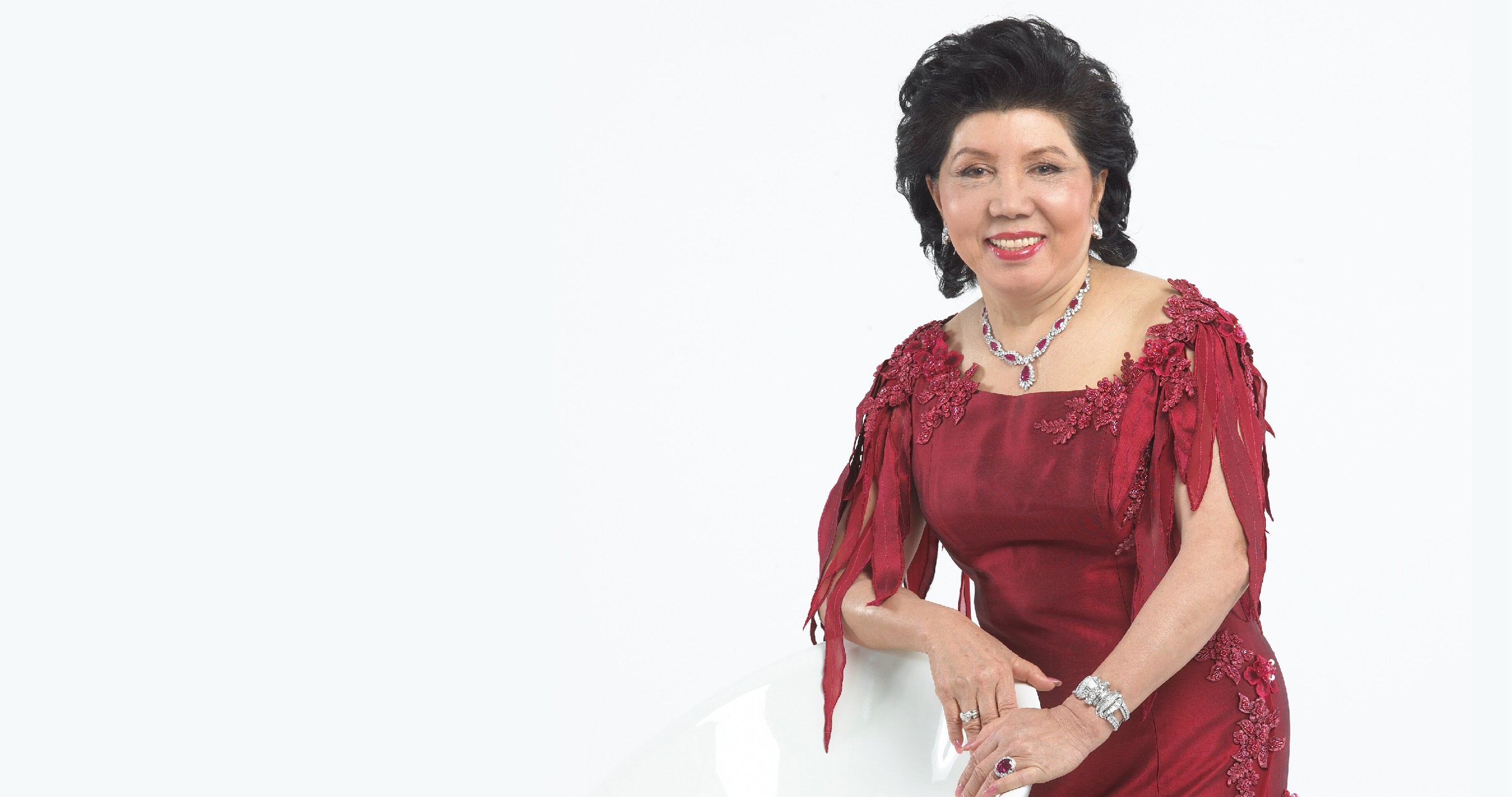 In 2020 the Thai automotive industry contracted sharply due to the economic slowdown caused by the COVID-19 pandemic, which severely depressed consumer's purchasing power both domestically and in export markets. In the period March to May 2020 several major automakers based in Thailand temporary halted production, as a result of which production for the year was just 1.43 million units, 29% down on the previous year, with domestic sales at 0.79 million units, down by 21% and exports down by 30% at 0.73 million units.
Consolidated sales and service revenue of the Thai Rung Group for 2020 amounted to Bt.1,530 million, down by 36% on the previous year due to lower volumes of parts and die making work in line with trends in the automotive industry generally, due in turn to the effects of COVID-19 and to General Motors (GM) ceasing its business in Thailand, while at the same time there were some items of fixed costs that it was not possible to reduce in the same proportion as the drastic fall in revenues, leading to the Company's posting a loss for the year.
For 2021 the Federation of Thai Industries estimates that the Thai automotive industry will start to recover and will grow by 5% relative to 2020. It has set a total production target of 1.5 million units. Companies in the sector will have to accelerate efforts to adjust and strengthen their structures to cater to the economic recovery and to face the coming new age of motoring in which electric and self-driving vehicles will play an increasing role, as well as having to compete with an ever greater number of players in the automotive industry worldwide. The Company's policies for 2021 are as follows:
• expand the market for our OPV (observation post vehicle), the TR Transformer, 
"National Innovative Excellence Award 2017"
 by the National Innovation Institute of the Ministry of Science and Technology and was registered as a
"Thai innovative product"
, with the emphasis on increasing sales to the various government departments. It stands out with its distinctive body design and is also highly adaptable, with the possibility of fitting may kinds of special equipment and easily modified for different uses depending on the customer's requirements, for example disaster relief, EOD (explosive ordnance disposal), K9 (army canine), drone control, TV outside broadcast, emergency field ambulance or communication systems control vehicle;
• expand the market for our minibus 
to cater to thee switch from passenger vans to minibuses in accordance with government policy and future prospects for expanding into the export market;
• expand business opportunities related to
 electric vehicles (EVs)
, the vehicle of the future: production of body parts using lightweight materials such as high tensile steel, aluminium or composites, production of plastic trim parts and auto seats, contract assembly work for electric vehicles, design and production of an electric minibus.
• expand production of various kinds of truck and van bodies
 such as concrete mixers, dump-trucks and trailers, wing vans, ten-door vans and lightweight vans;
• diversify risk by moving into
non-auto sectors
such as excavators, construction equipment and agricultural machinery;
• tighten cost control and sharply reduce administrative expenses; improve administrative efficiency; develop employees' knowledge and skills and make sure they keep up to date with changes in technology so as to boost competitiveness.
The Company strives to carry on its activities in accordance with policies of good corporate governance, attaching importance to its responsibilities towards society, community, trading partners, employees and the environment and all stakeholder groups, in accordance with principles of corporate social responsibility, conducting its business in an ethical manner so as to ensure the Company's sustainable success. Shareholders may therefore rest assured that the Company conducts its business transparently, fairly and ethically and on the basis of combating all forms of corruption, as reflected in the various awards and assessments received by the Company:
Thai Chamber of Commerce Corporate Governance Award
The Company received confirmation from the council of its membership of Thailand's Private Sector Collective Action Coalition against Corruption.
The Company's corporate governance was assessed as "very good" by the Thai Institute of Directors (IOD),
On behalf of the Company's Board of Directors, I should like to thank our customers, our shareholders, the various organisations and departments both governmental and private, our business partners and also our executives and employees for their constant support, which is a driving force. All the Directors and I will strive wholeheartedly to lead the Company constantly forward and develop and expand its business in a sustainable manner.
Dr.Pranee Phaoenchoke
Authorized Director